News & Events
---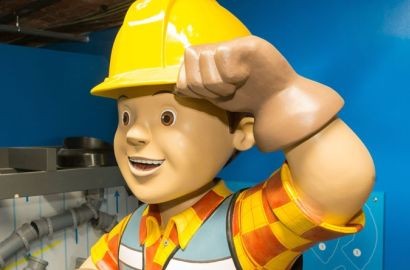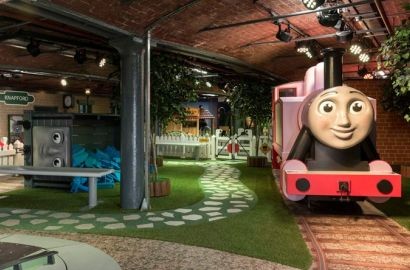 Mums in the Know Review
23rd March 2016
A huge thank you to Mums in the Know for this great review.
To read this article on the Mums in the Know website please click here.
A look inside the Brand New Mattel Play! Liverpool will definitely make you want to head down to the Albert Dock to enjoy this new children's adventure centre. I took my 3 year old and 4 year old for a sneak peek today and they absolutely loved it. Installed in the Grand Hall at the Albert Dock you get the chance to visit Thomas & Friends, Bob the Builder and Fireman Sam across two floors. Just for the record Mattel Play! is not your traditional soft play; it is an adventure centre with the added bonus of your favourite characters' activities. With hands on activities like managing Thomas and his friends timetable, peddling around the train track and fun at McColls Farm this is a chance for parents to have fun with the kids.
Bob the Builder activities were a particular favourite with my two, who had great fun on Scoop, having a break with Bob himself and a trip to Bob's workshop where you can build your own masterpieces with lots of building blocks.
The ground floor is dedicated to Fireman Sam, with a chance to use the hoses, drive the fire engine and man the local shop!
Officially opening on Tuesday 22nd March you can book a 2 hour slot during which time you'll also get to meet and greet Bob the Builder and Fireman Sam and maybe join in with a dance with them! Ideally you should book online here to make sure you're not waiting but there will be slots available for those walking in. There's also a lovely café on the ground floor to grab a bite to eat and you can get your picture taken with any of the character backgrounds as well (we chose Fireman Sam and got key rings made). On our way out we also enquired about our next birthday party; with my little girl determined to bring all her friends there!
Congratulations to the Albert Dock for bringing this attraction to Liverpool, and adding even more to our family friendly attractions in Liverpool.